Seven Principles of Design Zine
A little zine I created for a class project. Each spread has reptiles representing a principle. A cutout in each spread forms the current page with a part of the next spread.
12-06-2018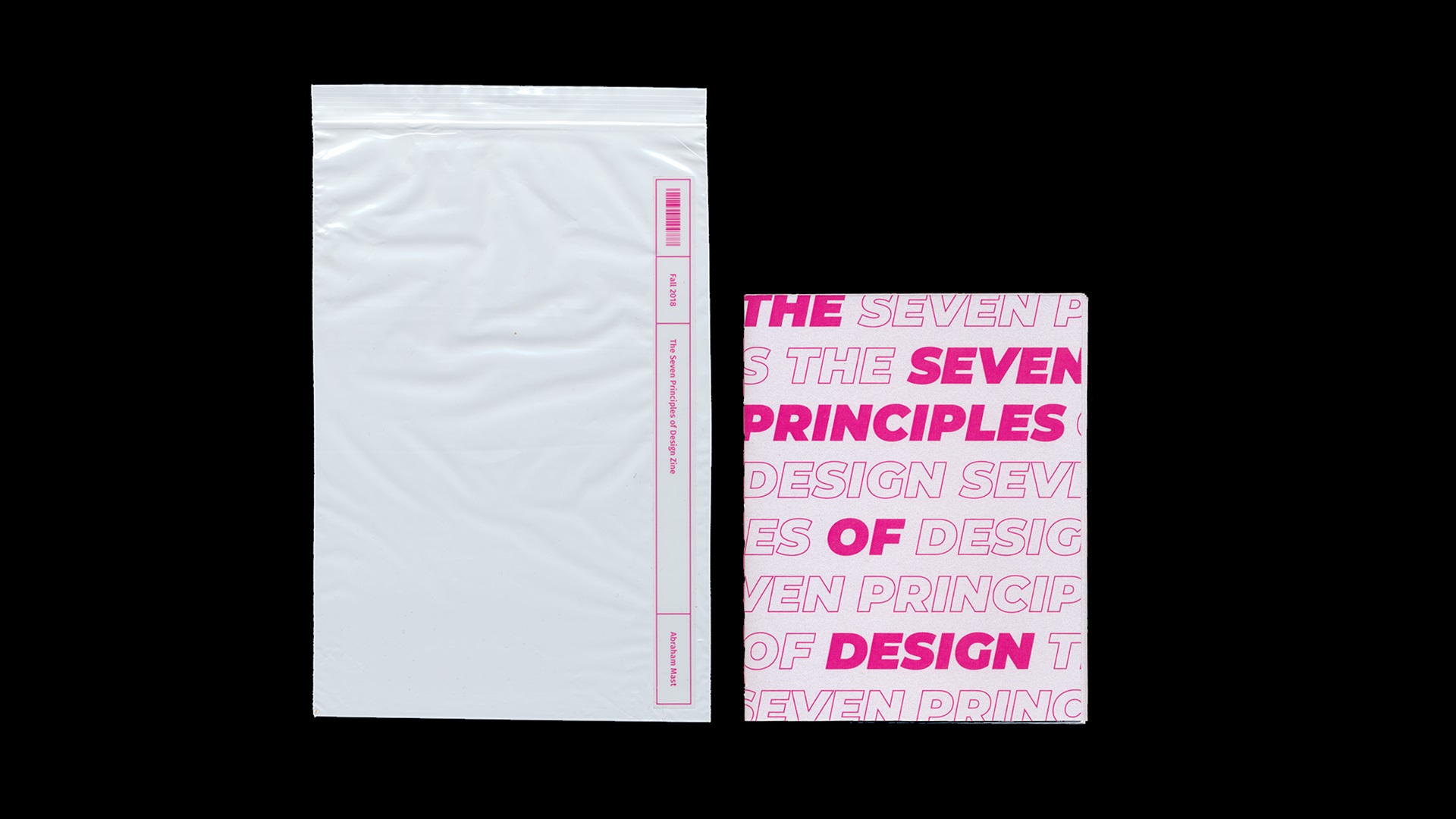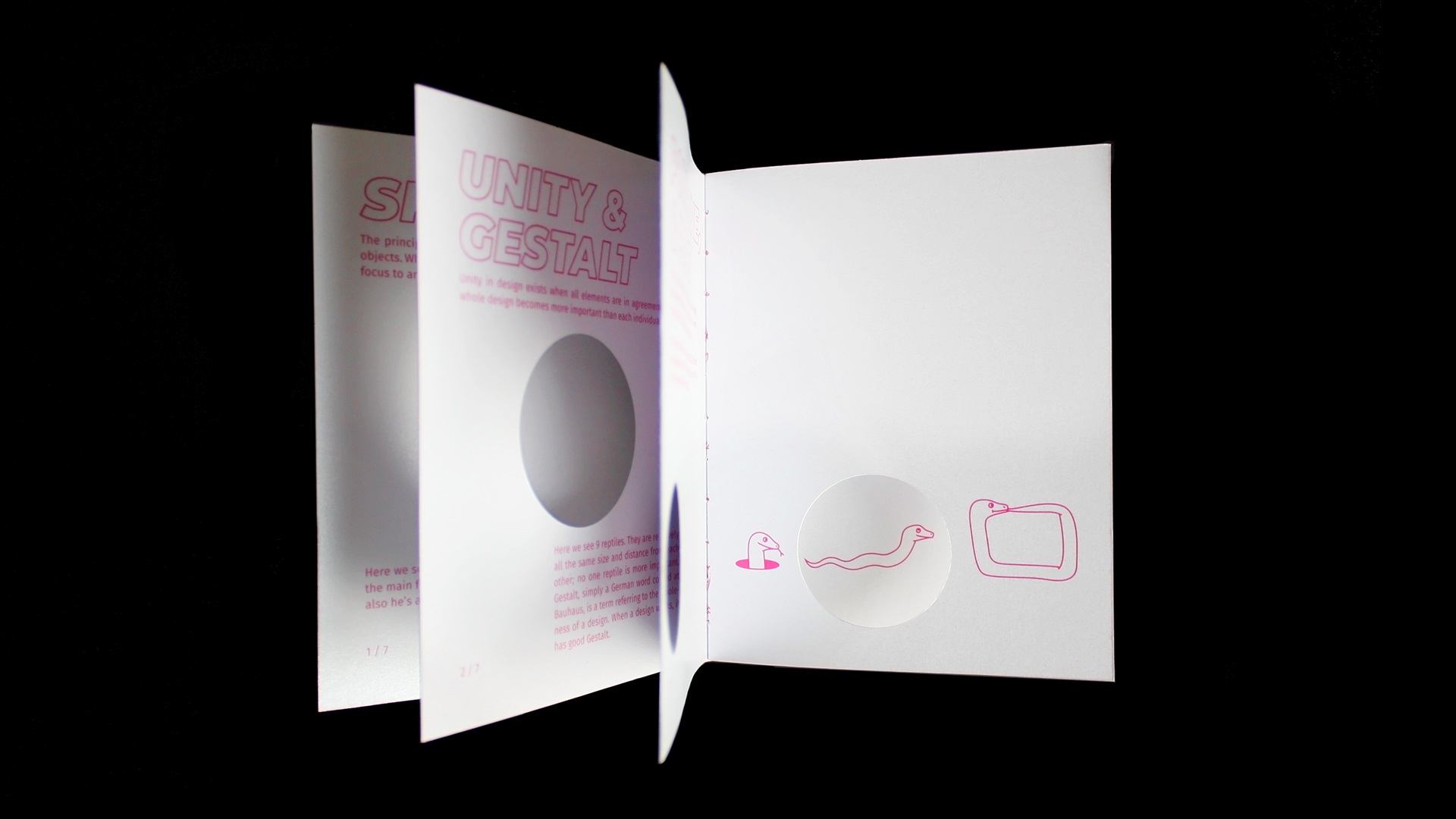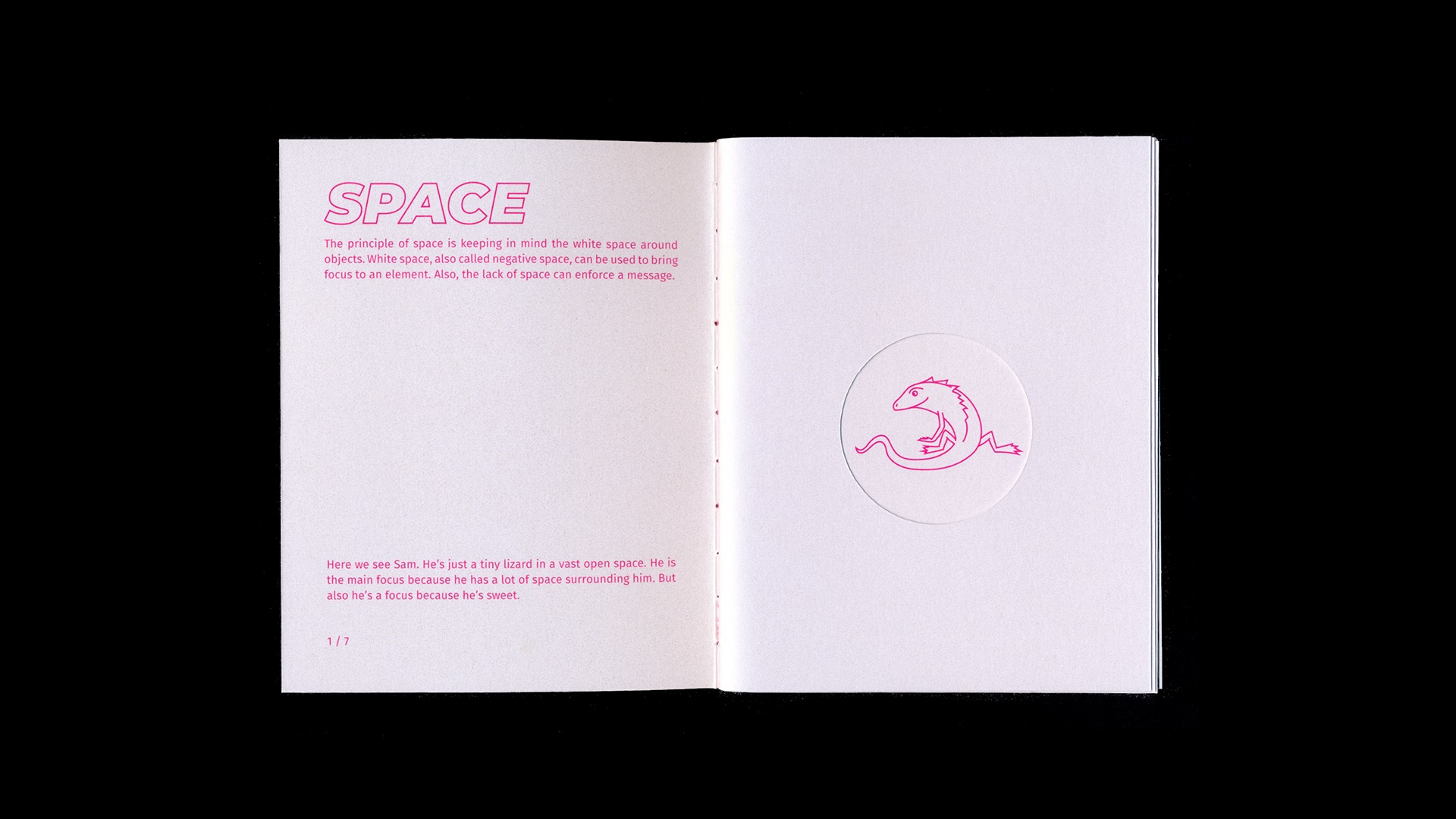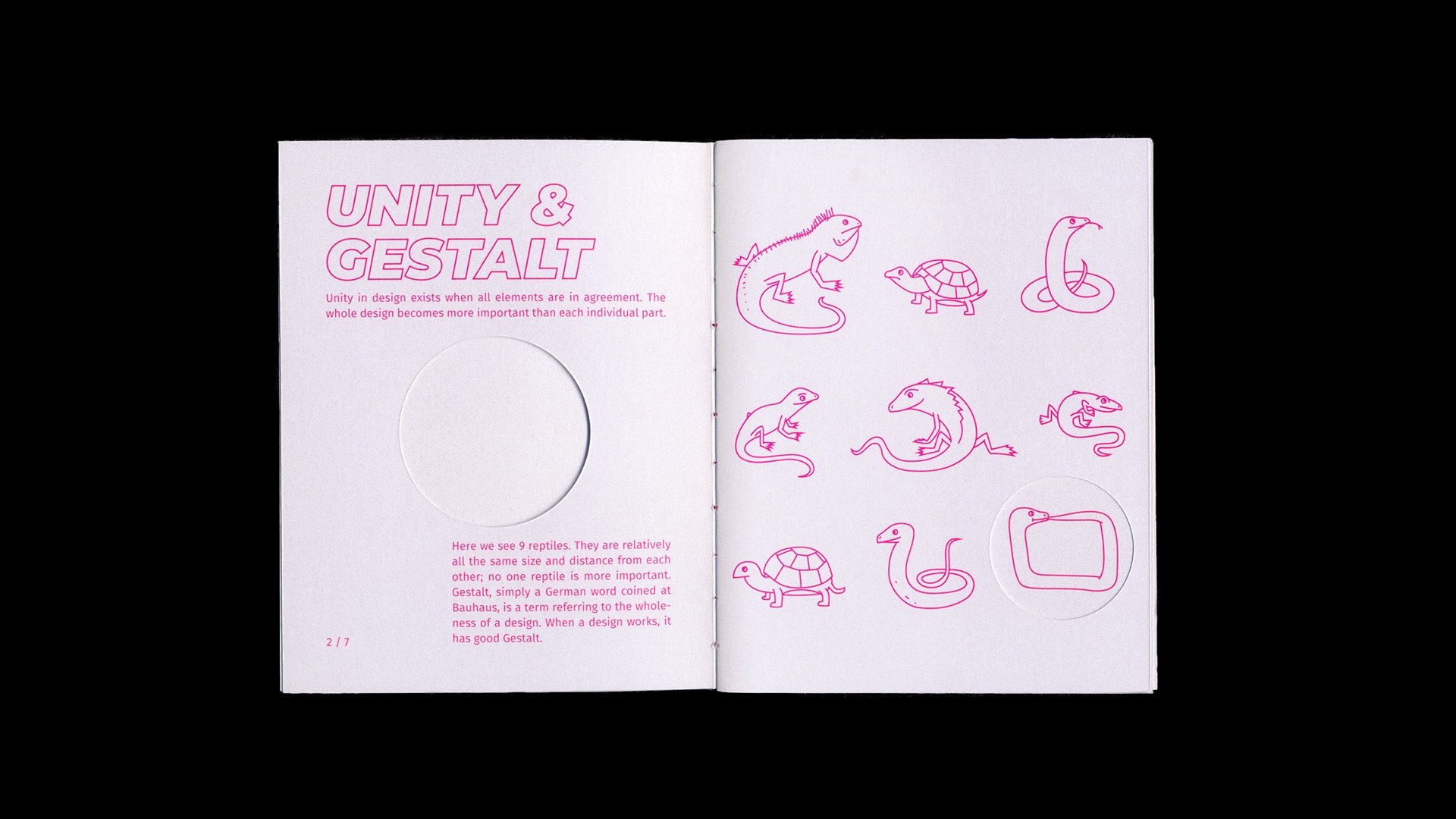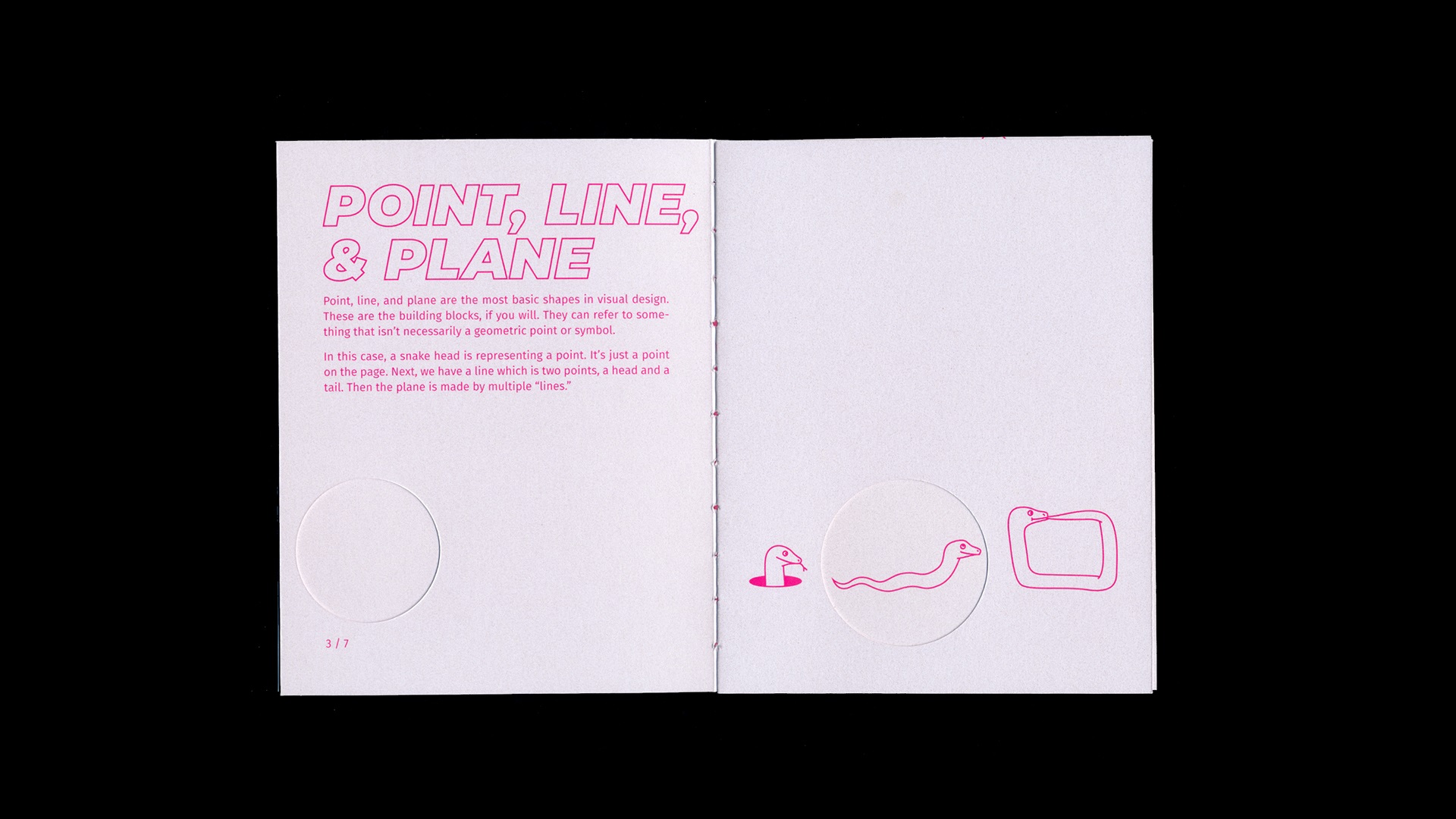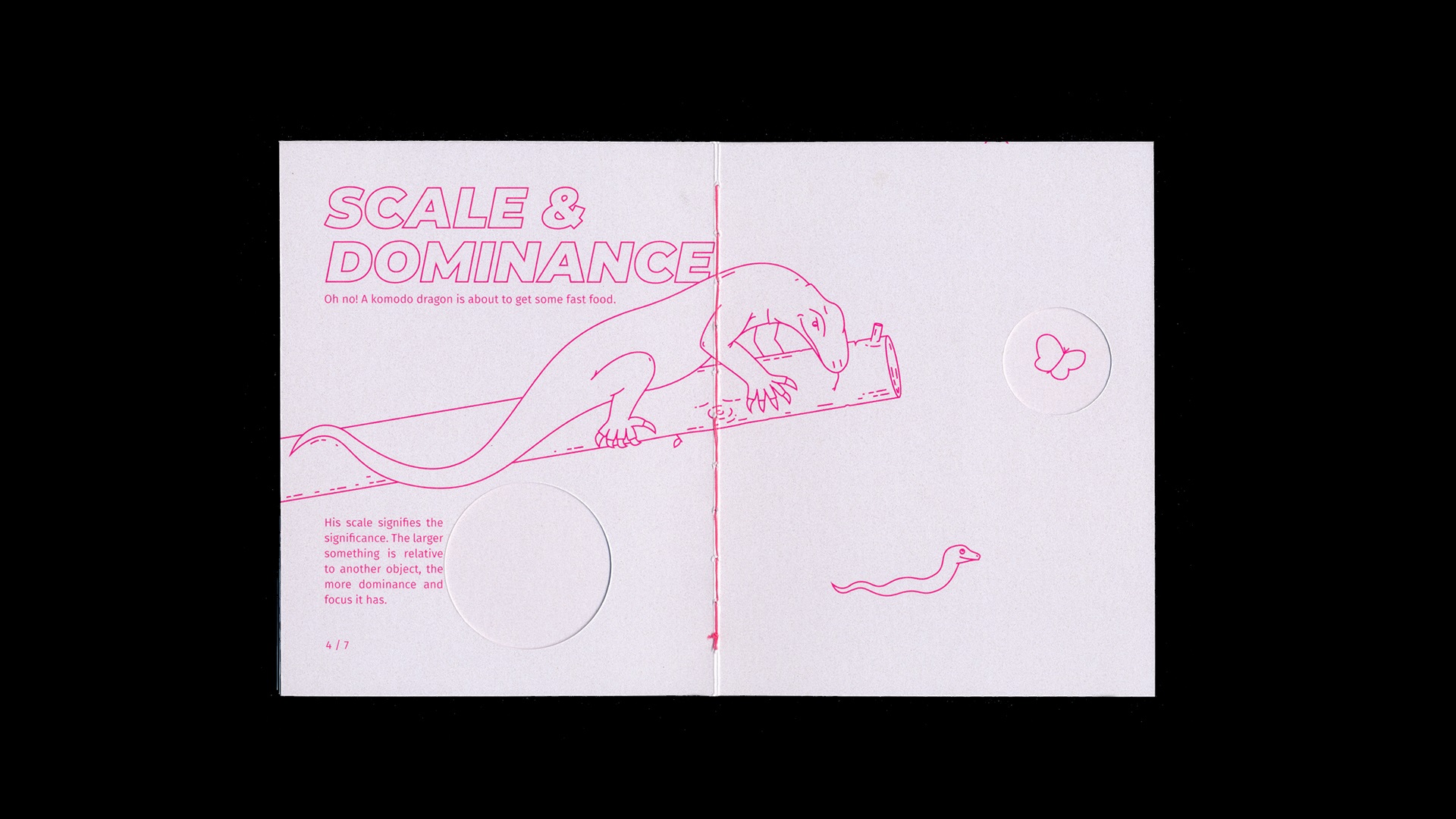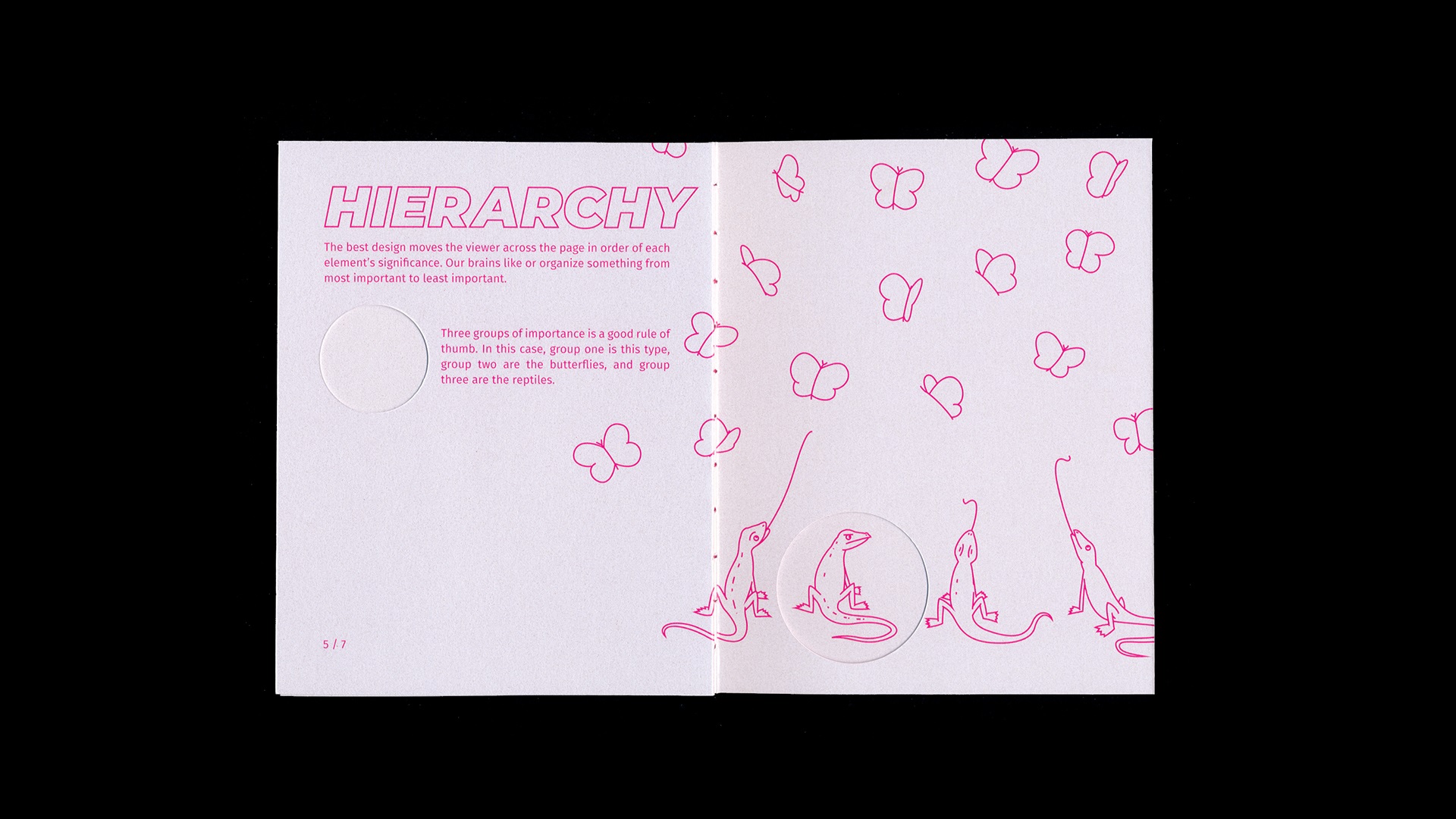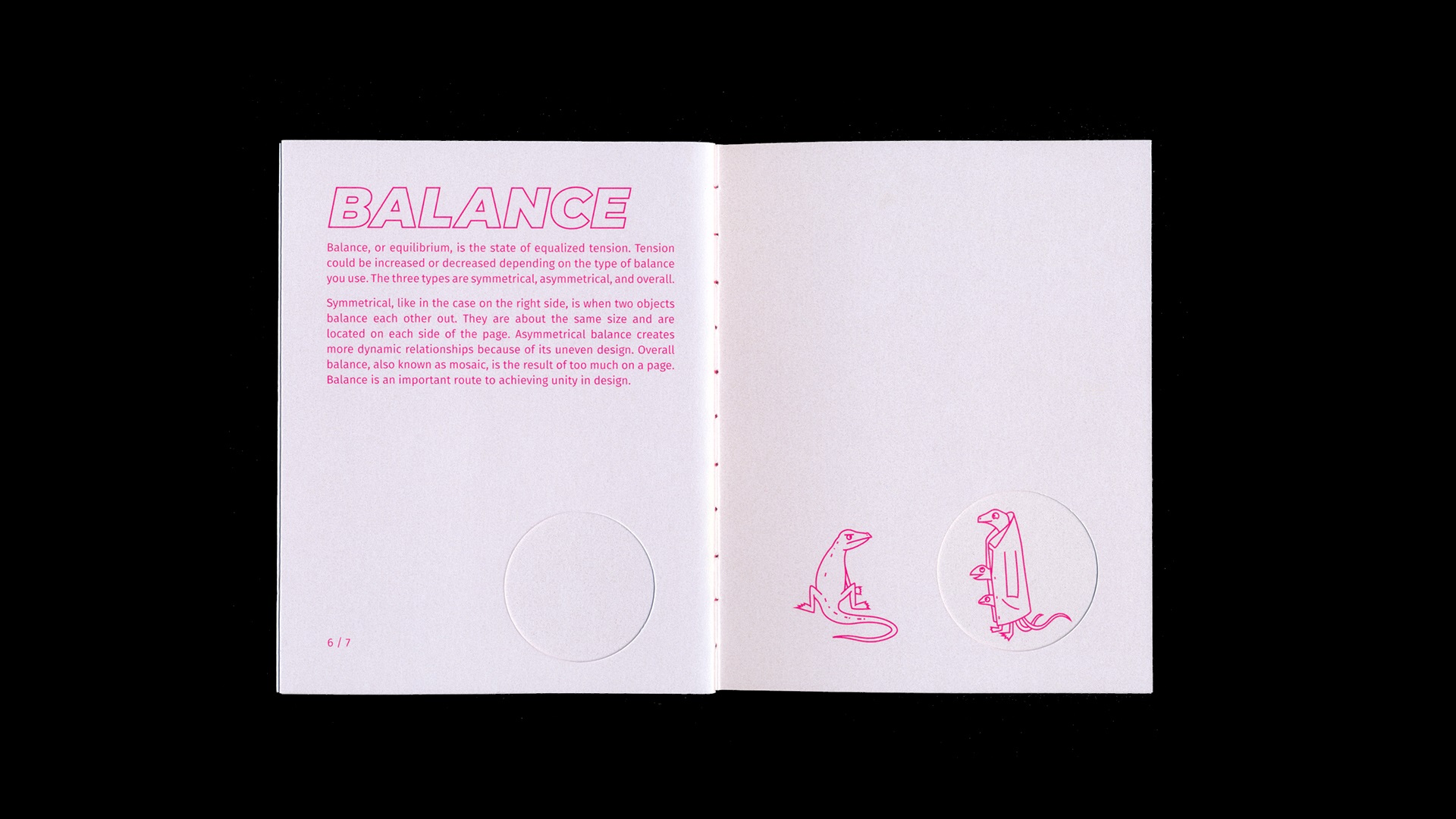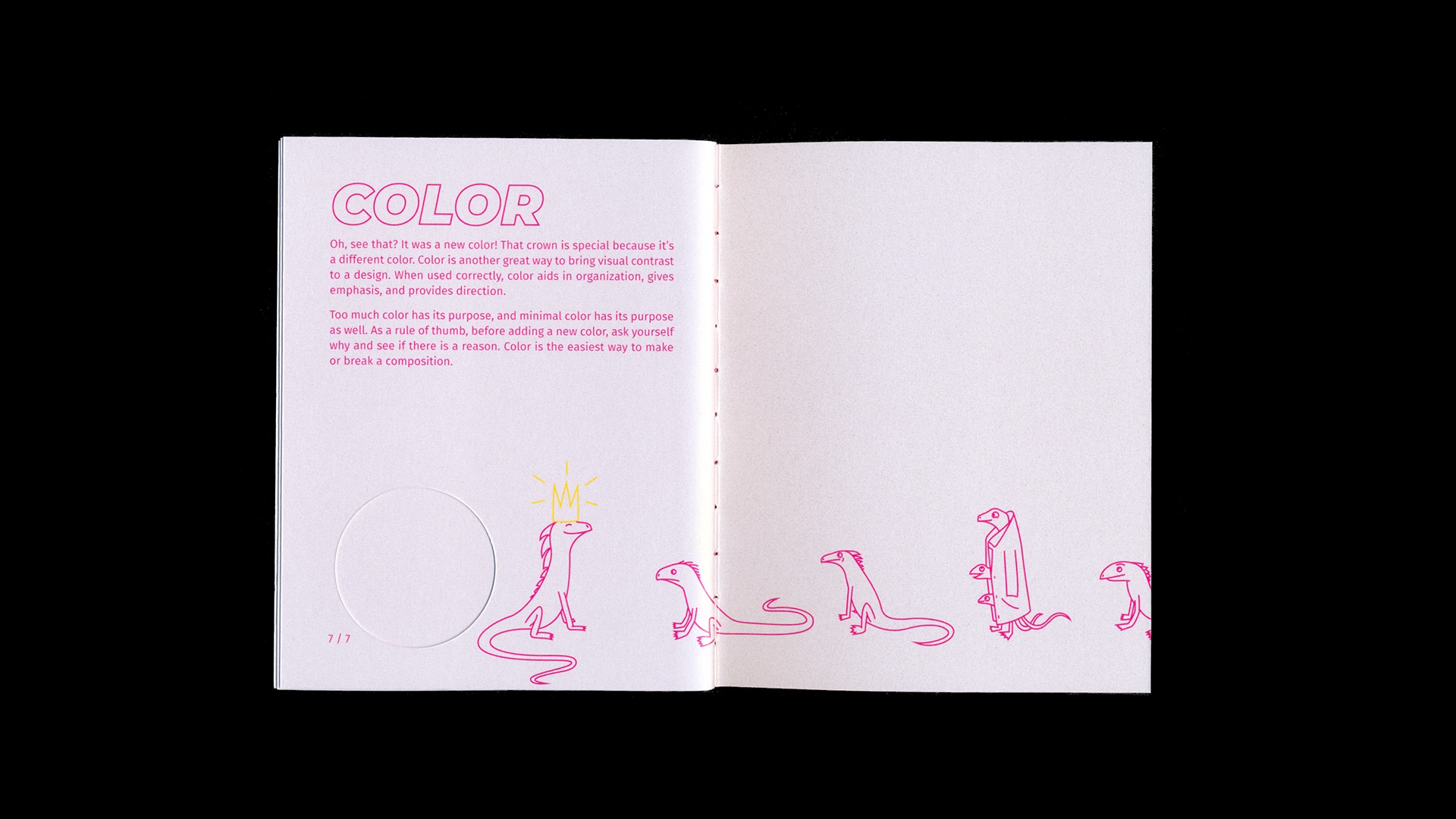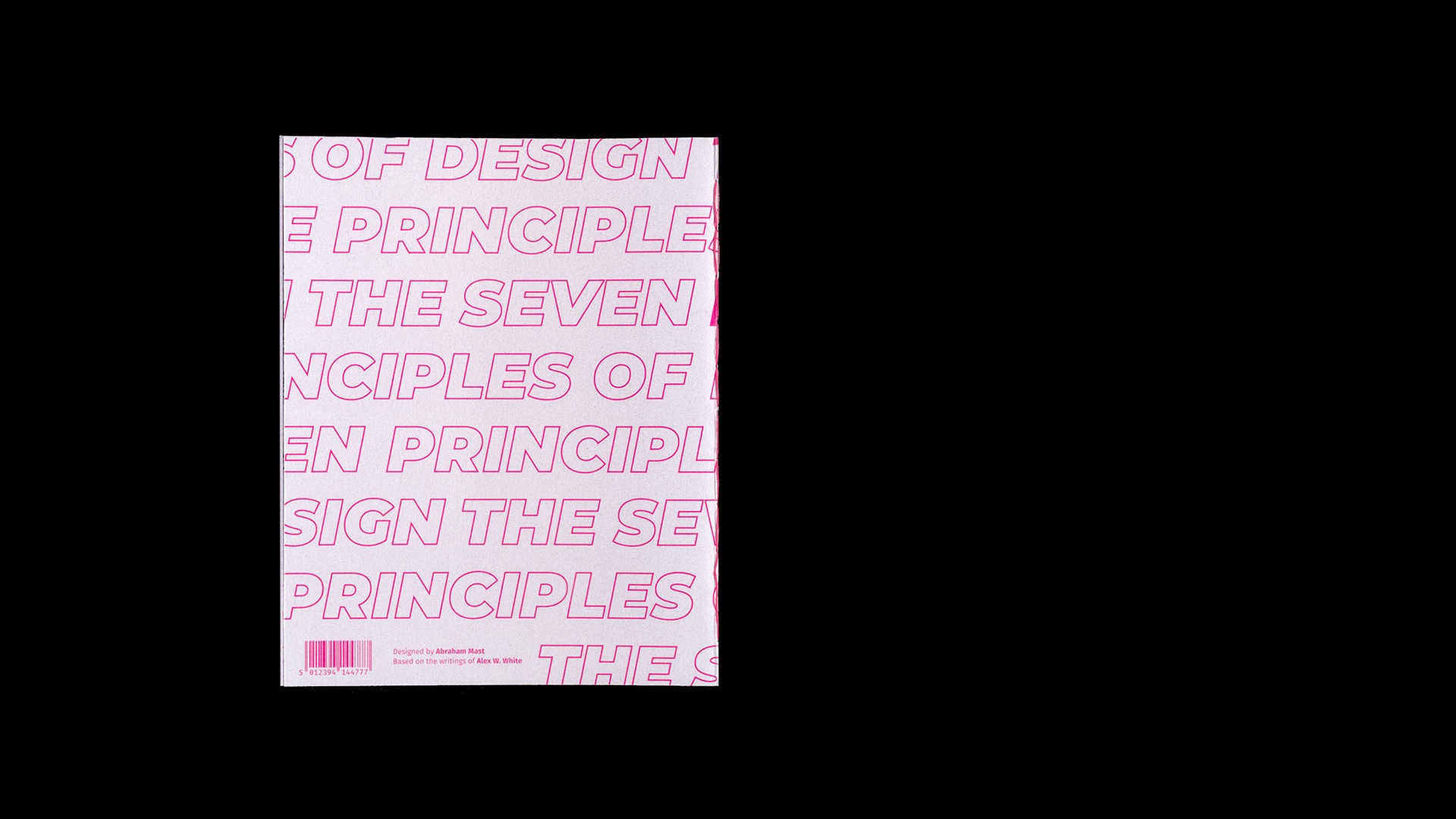 This zine won Judge's Choice at the Student ADDYs! It was such a huge honor. I was even invited to attend the ADDYs award show and sit at the table of FoxFuel Creative!